Students Design Self-Sanitizing Door Handle To Help Prevent Contagious Illnesses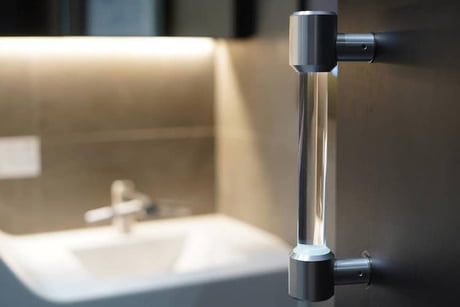 University of Hong Kong graduates Sum Ming Wong and Kin Pong Li have designed a self-sanitizing door handle that uses UV light to kill germs.
The designers were motivated to create a solution to unsanitary public surfaces after the devastating acute respiratory syndrome (SARS) outbreak between November 2002 and July 2003 in southern China. With 8,098 cases, it resulted in 774 deaths in 37 countries.
> _"It infected thousands and killed hundreds here, and people started to notice the importance of public health as a result," say Wong and Li. "We knew that many infections can spread by contact, for example, SARS, MERS, Foot and Mouth Disease, and Candida auris."_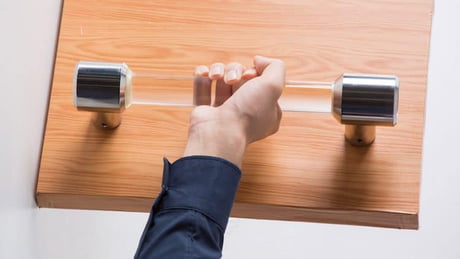 They designed a glass tube with aluminum caps, coated with powdered photocatalytic made from titanium dioxide. When exposed to UV light, a chemical reaction occurs causing the glass door handle to decompose bacteria.
Kinetic energy from the continuous opening and closing of the door powers an internal generator, allowing the UV light to constantly shine. The innovative design provides an alternative to antibacterial gels and wipes. In fact, during lab tests, it destroyed an incredible 99.8% of microbes.
> _The designers say, "We are going to connect with public properties, for example shopping malls, hotels, hospitals and public toilets where have higher risk to spread out infection."_